Inspira Bagmakers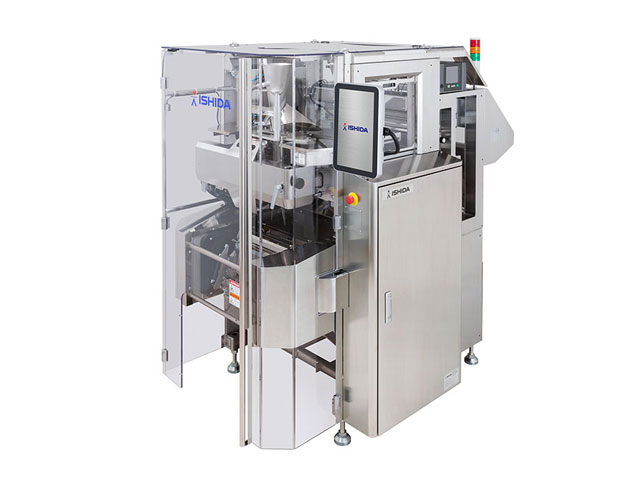 Next-generation bagmaker range bringing new levels of speed and productivity
Detalii produs
Next-generation snack food bagmakers from Ishida
Ishida has brought together market-leading expertise in the two main modes of sealing (rotary and intermittent) used in modern snack bagmaking, offering top quality packing performance for most snack food bag formats and film types.
A new, open-frame structure is common to all models, offering exceptional ease of access for operation and maintenance and a stability that renders most fine adjustment unnecessary. Both intermittent and rotary models benefit from new motor and drive technology that improves positional jaw control at the point of sealing.
Customer views, carefully listened to, have played a major role in the development of the Inspira range.
The highest packing speeds: 250 bags per minute for rotary and 120 bpm for intermittent modes
Operator productivity enhanced, with simpler access to all machine areas, improved visual management and a new human-machine interface (including 15.3" touch screen)
Consistent bag quality further assured by making many important adjustments automatic rather than manual
Environmental benefits: power consumption, noise levels and film waste reduced
From a single-source supplier with best-of-breed equipment and deep knowledge covering all phases of snack packing

Sunteţi interesaţi?
Permiteţi-ne să vă arătăm exact cum puteţi beneficia de soluţiile noastre...
sau
Apelaţi sediul local Ishida
+40 374 043 900
Cele mai apreciate produse