Astro Bagmaker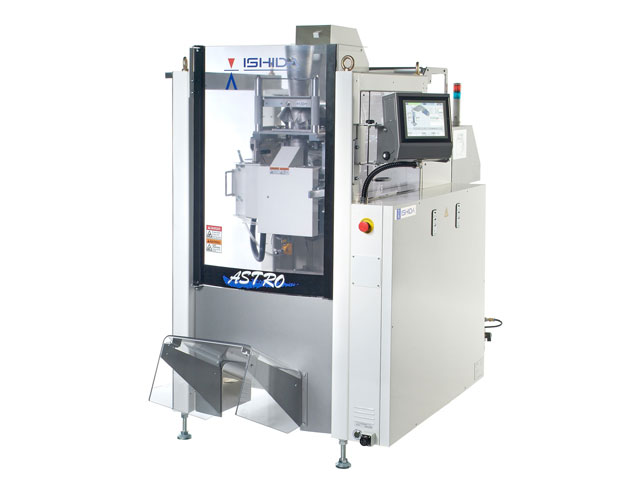 Specialist economic solution developed for the snacks industry.
Detalii produs
Dependable packaging at speeds up to 85 bags per minute
Ishida's Astro bagmaker is an ideal solution for snack food manufacturers requiring pillow packs and alternative formats such as gusset and block-bottom packs. Supplied as a stand-alone unit to interface with existing weighing equipment, or as part of a complete line, the Astro bagmaker offers a compact design that is an easy fit upgrade for existing lines. Further benefits include:
Compact, robust design
Multiple pre-set programs for quick product changeover
Accurate film positioning through patented pull-down belt system
Available in left-hand, right-hand and twin tube configurations
Decreased product waste, giveaway, downtime for cleaning and maintenance
Optimised presentation and seal quality
Economy of film use
Operator-friendly touch screen control
See below how the Ishida Astro bagmaker works:

Sunteţi interesaţi?
Permiteţi-ne să vă arătăm exact cum puteţi beneficia de soluţiile noastre...
sau
Apelaţi sediul local Ishida
+40 374 043 900
Cele mai apreciate produse