QX-1100 Flex SDL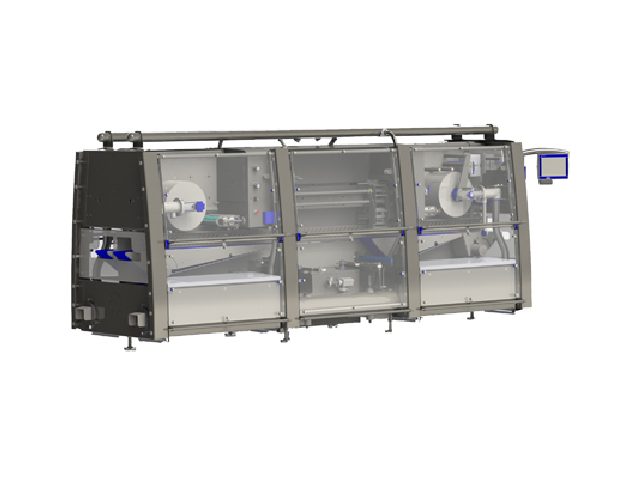 Runs two completely independent lines, simultaneously
Detalii produs
The QX-1100 Flex SDL (Split Dual Lane) tray sealers can run two separate lines completely independently, offering maximum return on floorspace, at speeds of up to 15 cycles per minute with MAP.
Described as two independent systems in one smart machine, the QX-1100 Flex SDL range can:
Run separate products
Manage trays of differing size, type and material
Use different MAP specifications
Offers separate line control
One line can even be stopped for changeover while the other carries on.
And there is of course always the option of running the same product on both lanes, to achieve high-capacity throughputs.
Up to 50% saving on floor space
Compared with two single lane machines attempting to carry out the same tasks, a QX-1100 SDL offers you up to 50% saving on floor space. There are many further benefits including:
Excellent pack presentation
Unlimited range of pack-types
Handles laminates, shrink films and Skinpack applications
Wide choice of sealing profiles to suit all product types
Efficient use of air and gas for optimum speed with MAP
Latest servo technology for total control
Smart built-in quality control for reduced RTMs (Return to manufacturer)
Open design for quick product changeovers and easy cleaning
Automatic set up features rapid, operator-friendly tool changeovers
Redundancy features for maximum uptime
Modular design, configurable to every demand
Compact footprint, offering excellent return on floorspace

Sunteţi interesaţi?
Permiteţi-ne să vă arătăm exact cum puteţi beneficia de soluţiile noastre...
sau
Apelaţi sediul local Ishida
+40 374 043 900
Cele mai apreciate produse